United Food and Commercial workers Union Local 711 is charted by the UFCW International Union which represents over 1.3 million workers in the United States and Canada, making it one of the largest and strongest private sector Unions in North America. UFCW members work in  a wide range of industries, including healthcare, food processing, manufacturing, and retail food.
Local 711 traces its history back to the 1940's and separate Retail Clerks Local 1536 and Amalgamated Meatcutters and butcher workmen Local 468, which merged together in 1982 to form the powerful and effective Union we know today.
Our Union's jurisdiction encompasses both Nevada and Utah, and proudly serves members working primarily in the retail food and drug industry.
Our purpose is to elevate the social and economic status of workers and, further, to advance the principles and practices of freedom and democracy for all. Local 711 has a long history of excellent membership service and fine contracts, and a commitment to the future security and dignity of our members.
Visit News Section for information on free Covid-19 home tests, or click here.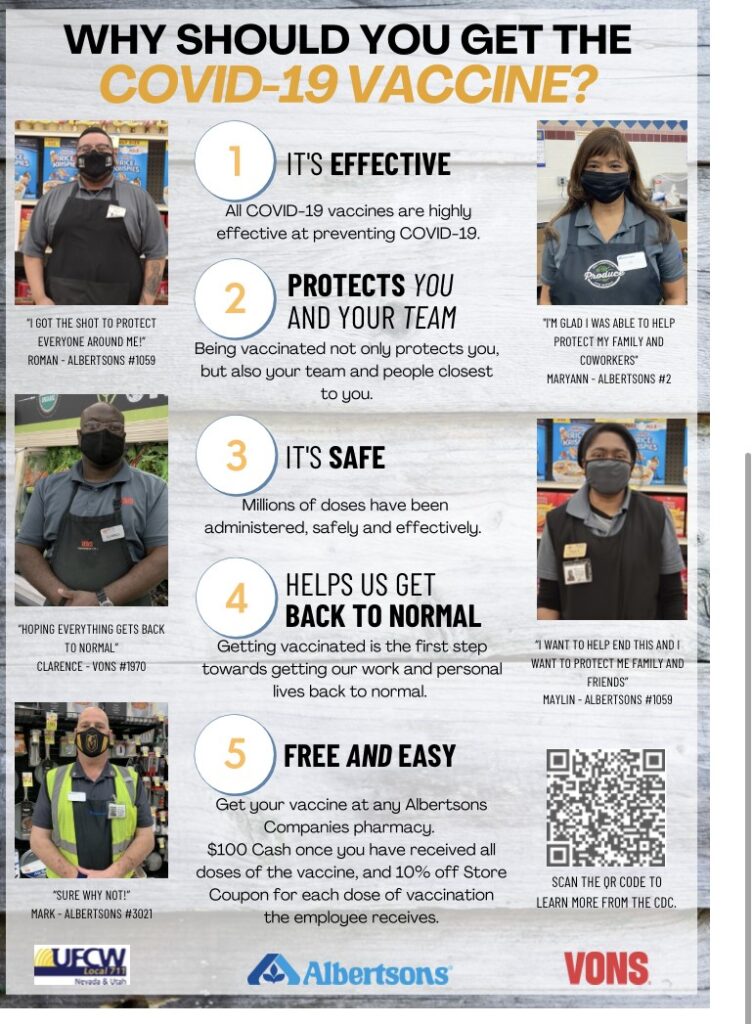 #DYK? @CDCgov's recommendation on wearing a cloth face covering may help protect the most vulnerable from #COVID19.

Here's how you can make one today, in just a few easy steps: pic.twitter.com/eFuE7Brw0J

— Dr. Vivek Murthy, U.S. Surgeon General (@Surgeon_General) April 4, 2020
**** Please remember to check out the News Section